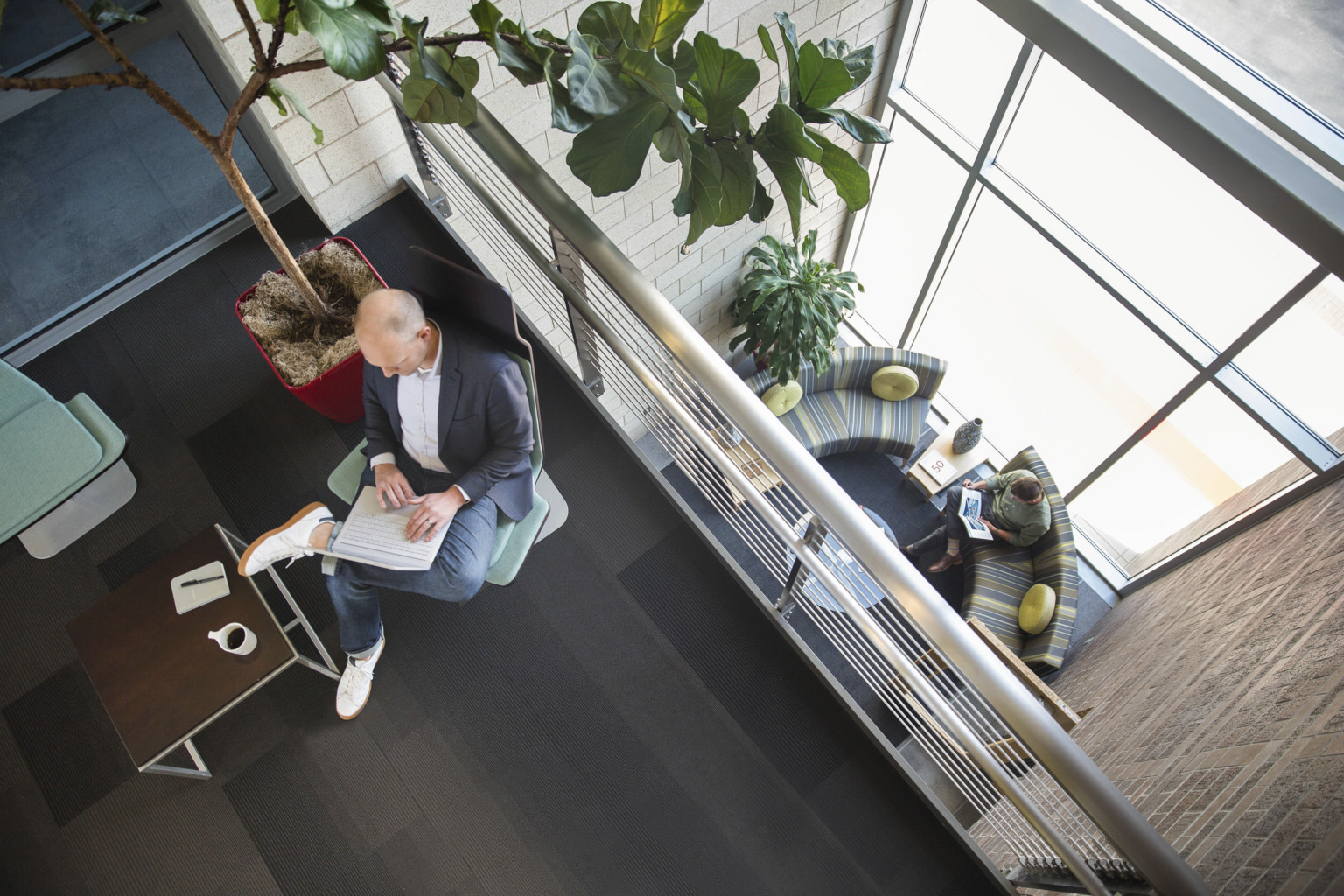 idea
IAQ and Healthy Space Research
One monitor per 5,000 SF in each office measured:

Temperature
Relative humidity
Carbon dioxide
Particulate matter, aka PM 2.5
Total volatile organic compounds, aka TVOCs.

We pursued RESET certification in all offices. The performance-based standard requires that carbon dioxide, TVOC, and PM 2.5 levels are within an optimized threshold based on best-practices and third-party research.
Early in the study, we collaborated with the Harvard T. Chan School of Public Health.

In Study 1, 24 lab participants took cognitive function tests. The study determined the types of cognitive functions most impacted by cognitive function and TVOCs were:

Strategy
Information usage
Crisis response

In Study 2, the study expanded to look at a sample of green buildings outside a lab environment.
In Study 3, 10 participants per 100 buildings provided direct, responsive feedback related to their cognitive function.

Because of the way our initial study was set up, we were able to donate our data set to the Harvard School of Public Health CogFX study.
Ten of the 100 locations in the CogFX study are DLR Group offices.
Those 10 locations also have 10 DLR Group employee-owners each participating in the study.
Results are to come out shortly.