firm news
Healthcare Design Firm WMBA Joins DLR Group in Charlotte
(CHARLOTTE, N.C., August 25, 2021) – DLR Group CEO Griff Davenport today announced the acquisition of Charlotte-based healthcare design firm Wright McGraw Beyer Architects. DLR Group established its Charlotte office in 2016 and provides K-12 Education, Higher Education, Performing Arts, Sports, and Workplace design for public and private clients in the region. WMBA and DLR Group will merge operations to create a 45-person Charlotte office.
Founded in 1996, WMBA practices solely in healthcare, specializing in the planning, design, and interiors for acute care facilities, ambulatory surgery centers, behavioral health, bio-medical centers, and medical office buildings for health systems across the Southeast. In Charlotte, WMBA has delivered multiple projects for both Atrium Health and Novant Health.
A fundamental part of DLR Group's growth strategy is adding firms with a focused design expertise in markets where we have an established DLR Group office. Our Charlotte office is experiencing rapid growth in K-12, Higher Education, and Workplace. Adding WMBA and an established healthcare practice to the office enables us to develop a significant footprint in one of the nation's fastest growing metropolitan areas."
Founders Todd McGraw, NCARB, and John Beyer, AIA, will join DLR Group as Principals, along with Studio Director Damian Huneycutt, AIA, and Director of Interior Design Wendy Ferlisi, NCIDQ and continue to lead the office's healthcare design practice, which will operate as DLR Group | WMBA.
The staff of WMBA will relocate to DLR Group's office in the Refinery Building at 1213 West Morehead Street in the 3rd Ward's Wesley Heights neighborhood before year end.
The Charlotte office will provide clients an array of integrated design services including planning; architecture; structural, electrical, and mechanical engineering; and interior design. WMBA clients will also have access to a depth of design expertise – laboratory planning, clean room design, acoustics, lighting, high performance design, and more, as part of DLR Group.
"We firmly believe the expertise of WMBA, coupled with DLR Group's Healthcare studio and the depth of design services within DLR Group makes us more competitive for the large-scale projects we want to pursue," said McGraw. "We are getting scale with the resources that DLR Group brings to the table. We are no longer a boutique, 28-person firm. We are DLR Group with a great depth of expertise and resources behind us to enhance services for our healthcare clients."
DLR Group is a 100% employee-owned firm and all WMBA employees will have the opportunity to purchase stock in DLR Group during the firm's annual stock exchange. This employee-ownership opportunity was a key factor in WMBA's decision as it provides a proven method for ownership transition to ensure the firm's legacy of healthcare design.
We've looked at mergers before. The differentiator for us is the culture of DLR Group."
"I firmly believe we are joining an organization that is like-minded in many ways. We align on a commitment to design, in project delivery, and how you manage projects. Most importantly, we have seen how DLR Group empowers its employee-owners. The investment of DLR Group people to their work, and their commitment to each other really made a huge impression on us. We also respect the commitment that's being made to grow healthcare at DLR Group and the opportunity to partner and collaborate with DLR Group's existing Healthcare team to grow something special within the firm," said Beyer.
WMBA's work in the Charlotte area includes the Atrium Health—Pineville Bedtower Addition, Atrium Health—Cabarrus Bedtower Addition, and Octapharma AG North American Headquarters. DLR Group work in Charlotte includes Jerry Richardson Stadium at UNC Charlotte, restoration of the 1927 Carolina Theater at Belk Place, the Charlotte office of Octagon, and the current renovation of the Durham Bulls Athletic Park.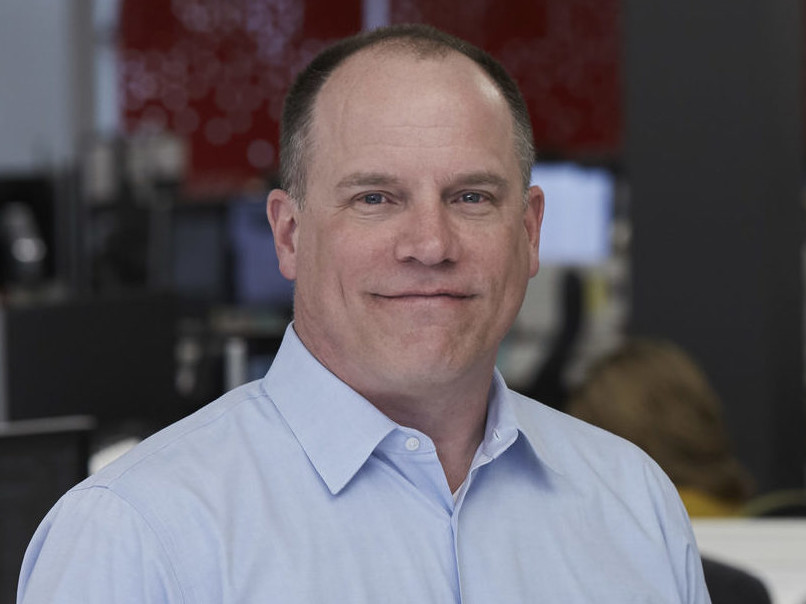 For media queries, please contact:
Andy Ernsting,
Brand Communications Leader