firm news
National Institute of Standards and Technology Wing 5 Opens in Colorado
(DENVER, October 20, 2023) – The National Institute of Standards and Technology celebrated the opening of its Boulder, Colorado Building 1 Wing 5 facility after undergoing extensive renovations to the historic space since originally opening in 1960.
NIST, a part of the U.S. Department of Commerce and one of the nation's oldest physical science laboratories, conducts highly controlled, world-class research to advance measurement science, standards, and technology in ways that enhance economic security and improve quality of life.
The renovation of Wing 5 further continues NIST's goals of modernizing the laboratories of Building 1, while instilling contemporary design standards for future renovations and implementation of NIST's 2017 master plan. The Radio Building 1 is the core research building from the initial 1954 campus construction and is linked to six research and office wings by a central spine. The building has been undergoing a phased renovation and upgrade program to replace outdated systems and meet the performance level required by NIST's research.
Our design transformed Wing 5 into a vibrant, healthy workplace that competes globally by providing energy-efficient labs, areas for chance interactions, modernized workspaces, and dedicated outdoor spaces and set the tone for future renovations of Wing 4 and spine.
Many of the nation's leading federal labs call Colorado home. Currently, NIST Boulder has more than 400 scientific, technical and support staff, and more than 300 visiting researchers, students, and contractors who explore a range of research areas from communications technology and research to quantum physics. With the renovation to Wing 5, NIST is better equipped to support American-made innovation in research and development.
Aging lab facilities with inefficient environmental controls hindered NIST's mission of fostering innovation and ensuring the United States' global competitiveness. Wing 5's renovation provides 16 state-of-the art labs for research. The new facility also plays a significant role in supporting the CHIPS & Science Art for America research and development program and will continue to have a tremendous impact on the economy, advancing research and enhancing national security.
Our priority when designing this facility was to deliver a world-class lab with flexible indoor spaces and dedicated outdoor areas for work and socialization that provide a critical link between intense research and human wellness."
While retaining elements of its original structure, the design preserves the historical significance of the building while making it relevant for contemporary use. Functional aspects of the facility were enhanced by providing dedicated state-of-the-art lab support space and upgrading programmatic and mechanical layouts, all while honoring and celebrating the historic mid-century modern character of the building. The design accommodates both cryogenic and laser labs in a multi-story building with only partial locations for slab-on-grade labs.
New and flexible outdoor spaces, including a terrace and renovated courtyard, activate the facility, offering opportunities for collaboration or the ability to refresh outside the lab spaces. An open interior layout with private offices, meeting rooms, and upgraded amenities were added to the main floor, including floor-to-ceiling windows that provide natural light and navigation when moving through the space.
Alongside partner Whiting-Turner, DLR Group provided programming, architecture, interior design, lab planning, and experiential graphic design. The 79,000 SF design-build project included a renovation of research labs, workspaces, and support spaces for the new tenant, NIST's Physical Measurement Laboratory. The project involved a complete re-planning of the floor plan; new casework and equipment packaging; mechanical, electrical, and gas systems upgrades; and replacement lighting. High-efficiency systems implemented add to the resiliency of the building, which is pursuing LEED Gold certification.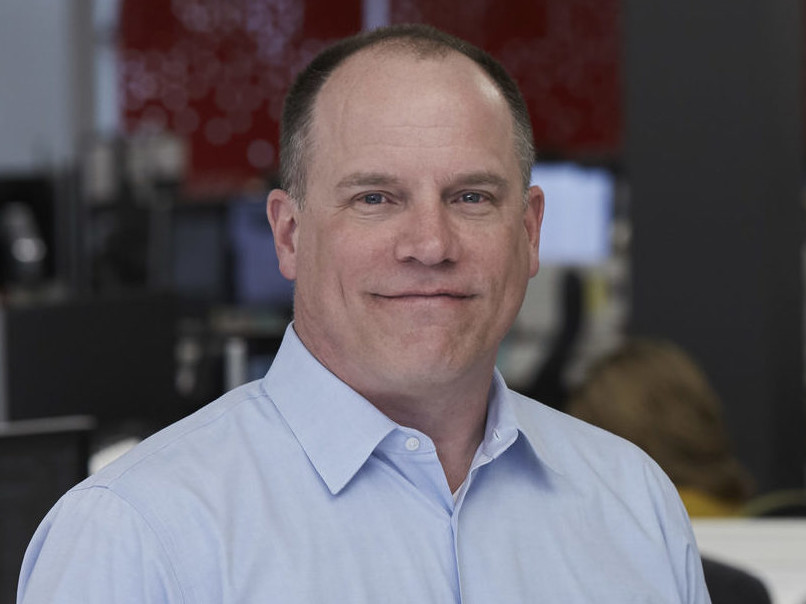 For media queries, please contact:
Andy Ernsting,
Brand Communications Leader