firm news
DLR Group Selected to Design New School at Boys Town
(OMAHA, Neb., April 26, 2021) – DLR Group has been selected to design a new school on the Boys Town campus in Omaha, Neb. Originally built in 1948, the current high school is outdated and does not meet the individual academic needs of the Boys Town student population. In addition, students in grades 4-12 are currently educated in two separate buildings on campus. The new school will bring all grades under one roof, providing updated environments to enhance the educational experience for students and educators.
Located in West Omaha, the Village of Boys Town Nebraska is a National Historic Landmark and home to the national headquarters of Boys Town, one of the largest non-profit child care organizations in the country. From this historic campus, Boys Town provides compassionate, life-changing care to youth in need so they can learn and grow to their fullest potential – physically, emotionally, and intellectually. While more than 80% of students who arrive at Boys Town have significant academic deficiencies or behavioral challenges, 97% graduate from high school or continue their education after leaving the campus. Students attend Boys Town year-round and have access to classroom instruction, personal mentoring, and a career center with special college and career-ready courses.
The monumental impact of Boys Town to the Omaha community and beyond over the past 100 years is immeasurable."
"Our team will respect its iconic legacy by designing an engaging and inspiring learning experience with maker spaces, classroom studios that flex in size through operable walls, and outdoor learning areas. Small group rooms will be strategically dispersed to accommodate collaborative activities or offer a place of respite for students and staff," said Schutte.
On the exterior, playful brick patterns, colorful stone, and the original mural pay homage to the historic buildings on campus. Inside, a central hub connects all levels, allowing for smooth circulation and supervision of student movement. The use of transparent glass in this space frames views of the calming landscape and city skyline. The three-story, 110,000 SF facility will feature varying sized classroom studios that support a range of instructional needs, from hands-on activities to individual and group learning. Demolition on the existing high school has begun and fundraising efforts are currently underway for the school, which is estimated to open in fall 2023.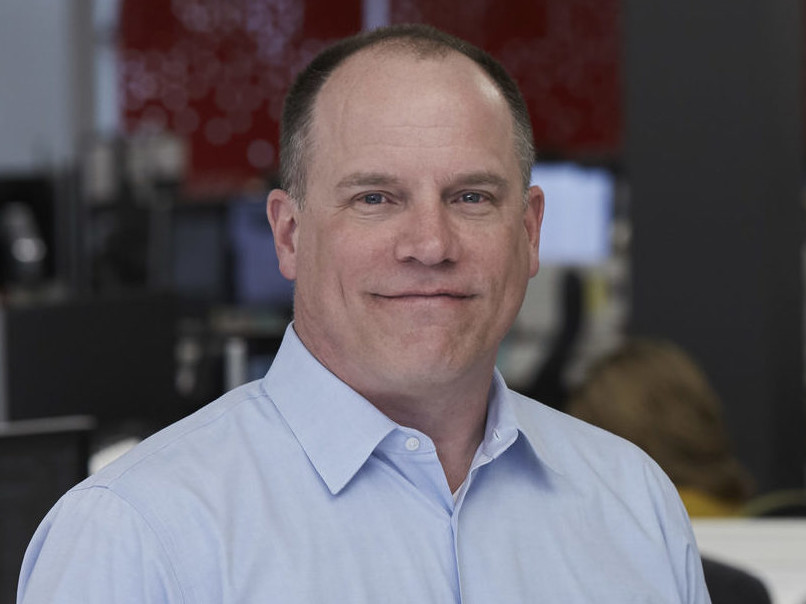 For media queries, please contact:
Andy Ernsting,
Brand Communications Leader