firm news
DLR Group's Michael Ellars Receives Humanitarian Award
firm news
DLR Group's Michael Ellars Receives Humanitarian Award
(LOS ANGELES, February 2, 2022) – DLR Group Senior Associate Michael Ellars, AIA, ADAC, CASp, recently received the 2021 Sam Overton Humanitarian Award of Excellence from the Los Angeles World Airports Disability Access and Accommodation Advisory Committee. This annual award is bestowed on individuals and companies in the Los Angeles International Airport community who display leadership to those in the disabled community.
Ellars is the American Disabilities Act  Coordinator for Design and Construction of the Automated People Mover project. The award, presented at the January DAAAC public meeting, acknowledged Ellars' understanding of the access and functional needs of people with disabilities both in the final project design as well as during construction. It further recognized his commitment to the developing needs of the traveling public and people with disability.
DLR Group is fortunate to have Michael as an advocate for the disabled community on every project he's involved with. His expertise and dedication to improving the built environment to make it fully accessible for all human beings is his life work and makes this award a well-deserved recognition."
The $4.9-billion APM at LAX will expedite and streamline passengers' journey with an elevated train guideway that connects passengers to the LAX Central Terminals Area, regional transportation, a new economy parking facility, and a new consolidated rental car facility. This unique P3 project is part of the city's efforts to transform LAX prior to the 2028 Summer Olympics. DLR Group is collaborating with HNTB and HDR to guide design on all transit stations as part of the P3 Los Angeles Integrated Express Solutions.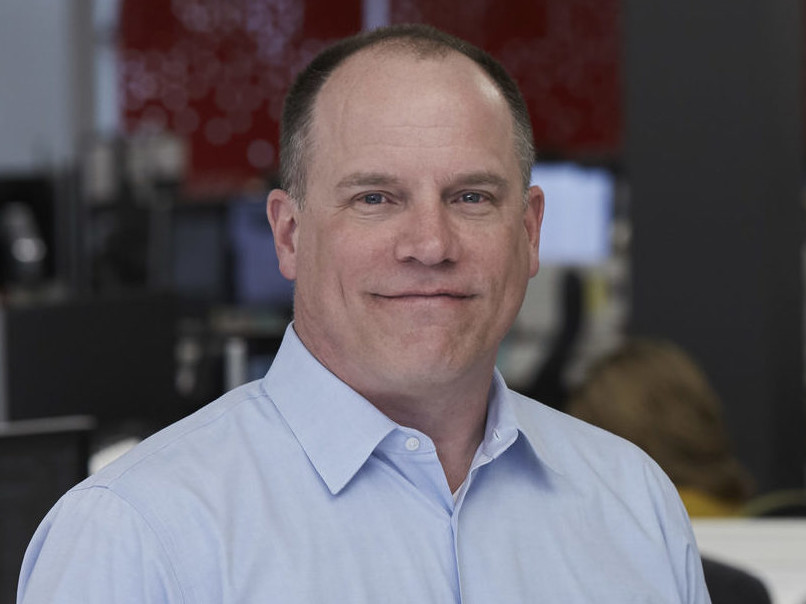 For media queries, please contact:
Andy Ernsting,
Brand Communications Leader