firm news
Evolution of Campus 4.0 | Insights and Solutions for Student Wellbeing
(October 2, 2023) ― In a groundbreaking effort to better understand the needs and topics important to higher education institutions, DLR Group has concluded the fourth phase of our Evolution of Campus research study. What began as a listening exercise to understand the point of view of our clients during the COVID-19 pandemic has blossomed into an in-depth framework for our Higher Education Sector. EOC represents over 6.5 million students across 240 institutions.
According to the American Council on Education, 70% of university presidents say their most pressing issue is student wellness. To address this growing concern, Evolution of Campus Research 4.0 focused on student engagement and wellbeing and unveiled valuable information that has the potential to help institutions reexamine and reimagine their approach to student support. Conducted during the spring and summer of this year, the primary aim of the research was to delve into the multifaceted aspects of student wellbeing, focusing on the 8 dimensions of the Wellness Wheel: emotional, social, financial, occupational, spiritual, intellectual, physical, and environmental health. Together, these dimensions intersect to achieve holistic wellbeing.
Interviews were conducted with 51 leaders from facilities, student affairs, and related areas at 40 institutions across the United States. 53% of interviewees were reporting from 4-year public institutions, 25% from 4-year private institutions, and the remaining 22% from community colleges. 55% were in urban settings, 27% in suburban, 16% in rural, and 2% nonreporting.
Through this research, several key points of struggle around holistic wellbeing emerged, including the following:
Spatial and Financial Barriers: limited physical space paired with the lack of funding necessary to effectively impact student wellbeing.
The university is landlocked by historic neighborhoods, and we have limited developable land within our boundaries. Inspirational open and landscape spaces are also important to our campus experience. As a result, we are considering strategically developing at higher density and with increased verticality in the future."
"Fortunately, we have a very favorable climate much of the year so we can also leverage outdoor space for programs," said Dourlein.
Need for Alignment and Communication About Wellbeing: without a shared definition of holistic wellness it is a challenge to collaborate and direct funding to meet student needs.
People sort of conflated mental health with wellbeing. They were using the words interchangeably, and that is not correct. Wellbeing is a broader concept. It includes our mental health, but it is not the same thing as mental health."
"As a result, our interventions to address wellbeing were narrow. They landed specifically and narrowly in the emotional wellness, the mental health, realm. If we're going to have a plan, we must start by educating the campus," said a contributor.
Anticipating Needs of Incoming Classes: understanding that incoming classes of students have faced, or are facing, unprecedented social, political, and financial upheavals.
Impact of the Type of Institution on Perspectives of Wellbeing: depending on their size and location, institutions face different challenges to wellbeing, often having to develop creative solutions to these challenges and do more with less resources.
Risks of Investing in Space: when facing the decision to renovate outdated buildings to provide new spaces for wellbeing, there is no precedent or evidence to support a guaranteed return on investment in creating the space.
When we do projects, we generally must give a justification to campus leadership about how the project is meeting a campus goal or initiative for them to buy off on the project. We can't just say we want to do this project, we think it is cool."
"No," said Nunez. "Leadership wants to know how it's advancing either student success, improving graduation rates, or another defined priority."
In addition, our research also identified several unique approaches to wellbeing that these institutions are implementing now, based on the 8 dimensions of the Wellness Wheel. Some of these approaches include:
Emotional: providing wellness vacation days; digital resilience programs; student care reports; and apps dedicated to mental health assistance.
Spiritual: mental health and chapel personnel located in buildings dedicated to spirituality; implementation of laughter yoga or other shared mindful moments as an available activity.
Intellectual: lending technology for students with on-campus hybrid courses; incorporating AI programs; offering online programs that track changes in grades as potential signals of emotional distress.
Physical: providing dedicated spaces and options for students with dietary needs; offering culinary classes; implementing a farm on campus to provide fresh food; providing sexual health supplies via private mail; creating a "nap map" of places to rest on campus; offering scale and mirror-free athletic spaces for students who may struggle with disordered eating.
Environmental: Keeping outdoor tents post-COVID as student gathering spaces; outdoor green spaces.
Financial: budgeting and financial wellness courses; free student parking to remove a financial barrier to being on campus; lifestyle spending account to set aside funds for wellness activities.
Occupational: offering campus employment scholarship funds; providing a clothing closet for interview clothing; discussions on social media literacy and navigating an online presence.
What we've uncovered through the research in Evolution of Campus 4.0 is that many, if not most, higher education institutions are struggling in some way to address at least one dimension of student wellbeing. Despite this, many institutions are taking action to combat what's missing and provide students with the care they deserve."
DLR Group is already working with several colleges and universities to address needs of wellbeing through student engagement. In pursuit of improving student wellbeing, the Georgia Institute of Technology has consolidated departments that promote student wellbeing under the Division of Student Engagement and Well-Being. DLR Group hosted a series of workshops to determine how physical spaces could be reconfigured and improved to reflect this newly unified organizational structure and to better serve the needs of students from various backgrounds and identities.
Further, DLR Group was invited by the University of Miami to lead the planning and engagement of the Student Village 2nd floor lounge remodel to create a welcoming, social destination that provides greater access to student support resources. Through a robust student and staff 360-degree engagement process, DLR Group worked alongside the University of Miami to reimagine and reprioritize its purpose for these spaces into an area that is more cohesive, collaborative, functional, and inviting to the variety of student groups represented on campus.
EOC 4.0 gives us a comprehensive look at what's missing in terms of wellbeing at higher education institutions. As an integrated design firm, it's now our responsibility to continue to engage students in ways that address these challenges and solve for these missing components of wellness."
Speaking to his experience with DLR Group through EOC 4.0, Andrew Morse, Chief of Staff and Interim VP for Public Affairs at Central Washington University said, "I get so much energy from folks who do work that matters in the lives of others. I left our conversation so energized by your intentional linkages between physical space planning and holistic student well-being. Cheers to you for the great work you and your team are doing to inform the field about this important new direction for higher education."
To schedule a custom deep dive into EOC 4.0, please contact Rachel Ptak.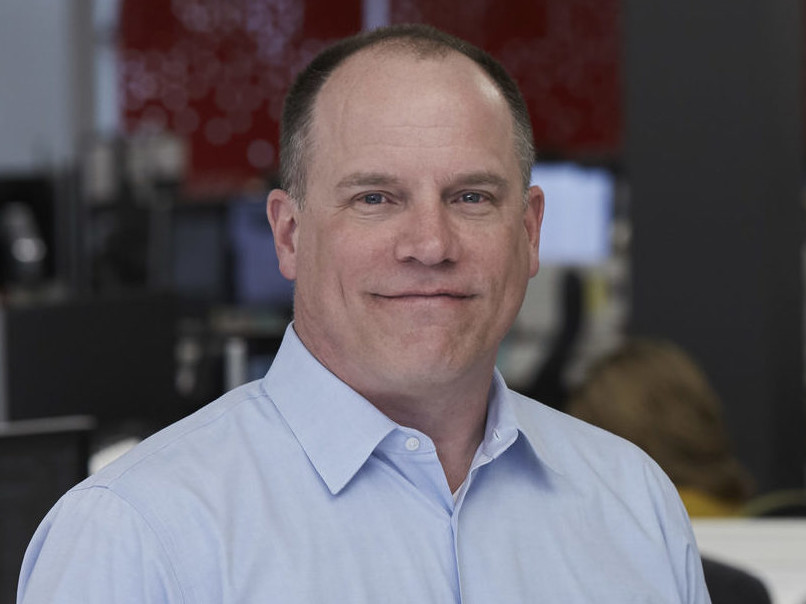 For media queries, please contact:
Andy Ernsting,
Brand Communications Leader