firm news
DLR Group Adds Executive Leaders
firm news
DLR Group Adds Executive Leaders
(SEATTLE, November 14, 2023) − DLR Group Chief Executive Officer Steven McKay, AIA, RIBA, today announced new executive leaders for the 100% employee-owned, globally integrated design firm.
Managing Principal John Fuller, Assoc. AIA, LEED AP, is DLR Group's new chief operating officer. He will be responsible for executing the firm's business strategy, technical quality and project performance, resource management and productivity, and operational efficiency to grow enterprise value for the firm's 1,400 design professionals and 32 offices.
Fuller joined DLR Group in 1986, co-founded the Kansas City office in 1994, and has spent his entire career with the firm. He was named one of four managing principals in 2018, elected to the board of directors in 2019, and is a member of the firm's executive leadership team. Previously, he was the firm's chief marketing officer, a position he held since 2015.
John has an innate understanding of our business of design and the unique differentiators that generate new fees, revenue, and growth for our employee-owners. He has personal relationships with every key leader across our enterprise and a passion for creating career opportunities for all people in our firm."
Managing Principal Charles Dalluge, who has served as chief operating officer since joining DLR Group in 2014, remains with the firm as a member of the board of directors.
McKay also announced two new leaders have joined the firm's executive team to support DLR Group's global strategic growth plans. Beth Miller joins DLR Group in the role of chief growth officer and Ignacio Reyes as chief development officer.
As chief growth officer, Miller will collaborate with DLR Group Global Sector Leaders to deliver growth through expansion of vertical client markets and the innovation of new design services. She will lead DLR Group's business and strategic planning efforts and ensure alignment of annual sector initiatives impacting new fees, revenues, and profit to optimize both short- and long-term firm growth objectives. She will work from Minneapolis.
Beth brings a fresh perspective to our business of design from her experience in diverse industries and corporate structures. This perspective, coupled with her design thinking background, makes Beth the right strategic partner for our global sector leaders."
"She will evaluate global growth opportunities from both an annual and long-term perspective, consistently looking over the horizon to identify new design services for clients to grow our revenues," said McKay.
Miller has more than two decades of experience accelerating strategic growth and innovation in professional services organizations including Magid, Allianz, UnitedHealth Group, and the Walt Disney Company. She has been a member of the advisory board to the DLR Group board of directors since 2021.
In the new role of chief development officer, Reyes will work with McKay, Board Chair Griff Davenport, and executive leaders to identify geographies for organic growth and merger and acquisition potential both domestically and internationally. He will also lead the integration of new firms to ensure continuity in operations and continued delivery of design excellence for clients. Reyes will be based in Orlando.
Ignacio is recognized and respected in the design industry, and he understands that the cultural fit of two firms is the ultimate value in a merger. He is the ideal leader to identify, evaluate, and recommend firms for potential mergers or acquisition that are a match for the DLR Group design culture."
"We are what we build. DLR Group has built a passionate design culture and the most outstanding model for integrated design service delivery in the industry," said Reyes. "Within our industry, when you meet someone from DLR Group they make an immediate impression. I am excited to represent that culture and make an impression with firms who want to join our employee-owned firm to elevate the human experience through design."
Reyes brings 30 years of design experience to DLR Group, with expertise in education and private markets. He joins DLR Group from Leo A. Daly where he led strategy, marketing, and revenue growth of client sectors. He is engaged in the American Institute of Architects at local, state, and national levels; an advocate for the architectural profession; and an active volunteer in the design community. Reyes was elevated as a Fellow in the American Institute of Architects in 2022, is a senior design fellow by the Design Futures Council, and is a past president of AIA Florida.
McKay also announced a restructuring of the firm's marketing team naming Andy Ernsting as global brand communications leader, Maggie Flickinger as global marketing leader, and Tom Mitchell as global business development leader.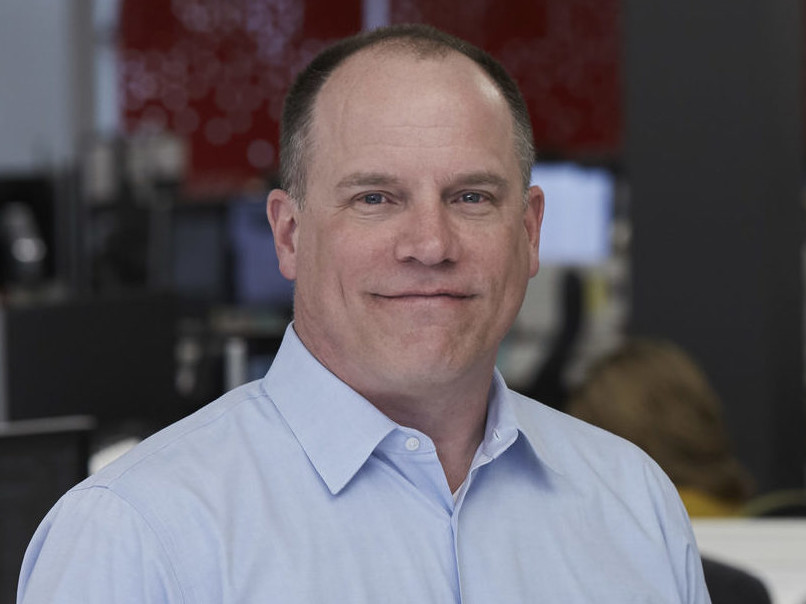 For media queries, please contact:
Andy Ernsting,
Brand Communications Leader