firm news
DLR Group Announces New Marketing Leadership Team
firm news
DLR Group Announces New Marketing Leadership Team
(SEATTLE, November 9, 2023) – DLR Group has named a trio of accomplished firm leaders to lead core functions of the firm's marketing and business development teams:
Principal Maggie Flickinger, Associate AIA, will lead the strategic marketing activity for DLR Group.
Senior Principal Tom Mitchell will oversee the firm's business development strategy and professionals.
Senior Principal Andy Ernsting will direct DLR Group brand and communications.
DLR Group's ambitious growth plans require a continuous commitment to cutting-edge marketing and communications, and we have the best and brightest design thinkers leading each of these three crucial areas of our 100% employee-owned firm."
"With Maggie, Tom, and Andy at the helm, we have devised and implemented a marketing communications structure that is agile and scalable to meet the evolving needs of our clients, sectors, and enterprise," said Chief Executive Officer Steven McKay, AIA, RIBA.
Global Marketing Leader Maggie Flickinger leads strategic marketing activity for DLR Group and the career development of the firm's marketing professionals. She mentors and coaches sector marketing and pursuit teams to attract, engage, convert, and retain prospects, clients, and talent. She also leads a dedicated enterprise marketing team in developing a creative vision for content marketing across the firm's digital and print channels. Flickinger joined DLR Group in 2014 and is based in the Denver office.
Global Business Development Leader Tom Mitchell will direct his passion for people and new business acumen toward shaping the firm's business development strategy. His mission is not merely transactional but transformative, as he mentors and guides more than 40 dedicated business development professionals and integrated design professionals in networking and the sale of professional services. His 19-year journey with DLR Group has honed his ability to champion large-scale project pursuits. He is based in the Kansas City office.
Global Brand Leader Andy Ernsting will continue to lead the development of the DLR Group design brand. His team curates a brand identity that resonates with employee-owners, clients, design talent, and media influencers. Since joining the firm in 2007, he has become a trusted advisor to the CEO and executive leaders for communications strategy and messaging to clearly convey brand position, annual initiatives, and change management to target audiences. He is based in the Kansas City office.
These changes come concurrently with McKay announcing the appointment of John Fuller to chief operating officer. He was previously chief marketing officer, working closely with Flickinger, Mitchell, and Ernsting.
These three leaders have been at the forefront of our marketing efforts for some time, and their formal appointments are a testament to the growth opportunities within our employee-owned firm. This transition will be seamless for our marketing and business development professionals and our vertical client sector teams."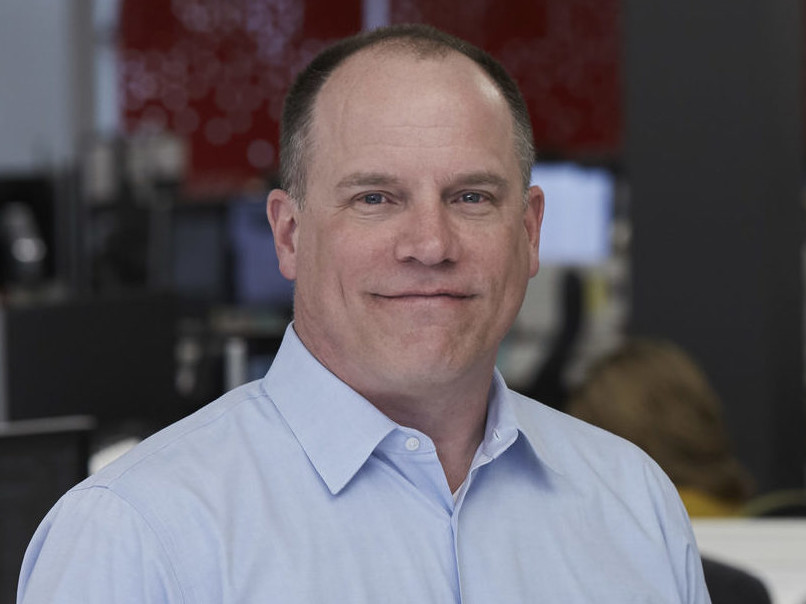 For media queries, please contact:
Andy Ernsting,
Brand Communications Leader