firm news
University of Virginia Softball Team Opens 2020 Season in New Ballpark
The University of Virginia is celebrating more than kick-off of the 2020 softball season; the Cavaliers are also commemorating the opening of the new Palmer Park. DLR Group partnered with VMDO Architects to design the new ballpark, which provides program-changing upgrades for student-athletes, coaches, and fans.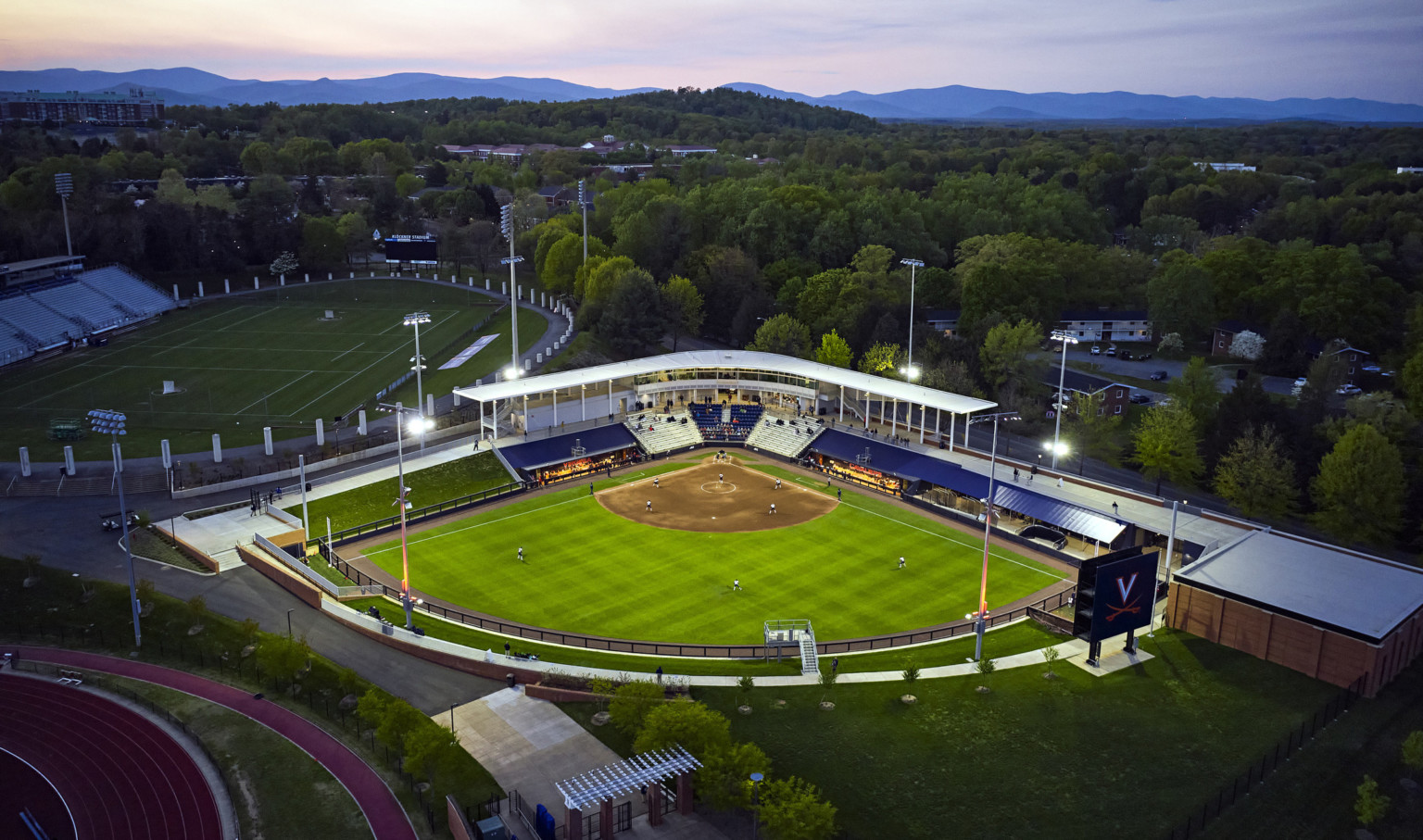 Palmer Park's location in the heart of UVA's athletic campus increases the program's visibility, making it a catalyst for the recruitment of female student-athletes to the University. It's location near other Olympic sports facilities also improves training and development opportunities for competitors.
The ballpark offers sweeping views of campus, the surrounding mountain landscape, and Thomas Jefferson's iconic Monticello."
"The design recognizes the history of the University of Virginia campus, originally designed by Thomas Jefferson, while incorporating modern elements that meet the needs of today's softball program," continued Ciavarella.
The exterior of Palmer Park rests upon a well-defined base of stone and brick, while the upper level is shrouded in lighter and more contemporary glass and metal materials. A variety of unique vantage points offers fans visual access to the field from anywhere in the ballpark. Spectators can enjoy the competition from fixed seats, expansive grass berms, a wrap-around concourse, or generous standing-room areas.
Amenities include a state-of-the-art locker facility, lounge and meeting rooms, press box, and player development center. Capacity for the ballpark is currently more than 500 with planned expansion to more than 1,000.